Enterprise Information Management
Manage all your Enterprise information in one single place
Manage all your Enterprise information in one single place. Manage all your customer information simultaneously, along with recording customer requests for inspections .Record inspection evidences with photographs, digital signatures, etc. Deliver reports with potential risks and recommendations. Apart from this, also maintain the complete profile of Inspectors along with their inspection history and its validity.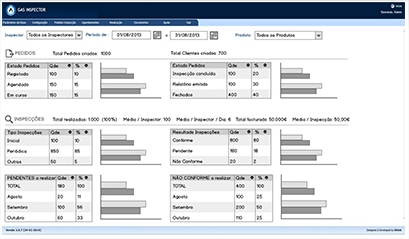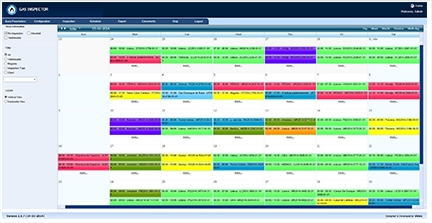 Planning & Scheduling
Easy scheduling using Drag & Drop
Inspection Schedules can be dragged and dropped across a calendar view to enable easy scheduling. The best value-added fact is that Pro-Inspector helps you to allocate the Right Job to the Right Inspector. Inspections are allocated to technical Inspectors based on the Inspector's Profile, Inspector's Region of work, Inspector's workload and also Inspection equipment availability. A good algorithm disables overlapping of Inspector's schedules.

Inspection Data
Information on clicks
An Inspector will have all the data required in his fingertips. Starting from his agenda, information of the customer, site details, and history of the inspection conducted on the site as well as technical references and specifications will be available instantly. Email alerts and google maps to sites make the Inspection journey of the Inspector all the more easy and feasible.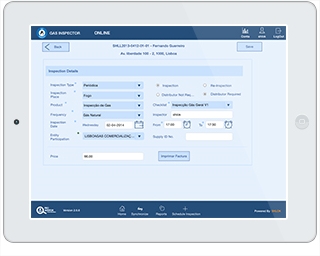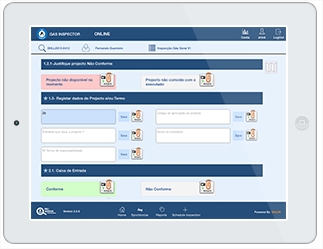 100 % Paperless Inspections
No more paper work
Inspections can be done systematically based on checklists. Inspectors are really not in need of paper work even for calculations and formulae. They need not return back to the office every time after an inspection. This minimizes the travelling time and increases the Inspector's efficiency on inspections. Back in the office too it does not really need a team to process and send reports to clients as inspectors can themselves mail it across to the clients.

Reporting & Certification Module
Generate instant reports & certificates
This is one of the biggest strengths of Pro-Inspector. The Report and Certificate templates can be designed as per the requirement of each inspection. The templates can be Microsoft Word documents which can be updated easily for minor or major changes. Reports can be generated on-site and mailed instantly along with invoices and tickets. Certificates can be generated online with digital signatures and mailed to the client, thus automating the entire process and helping for a quick turn around time. Keep your clients happy with your instant service.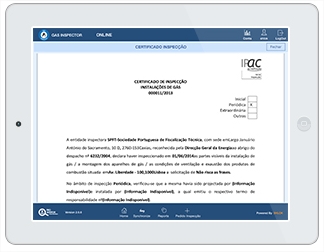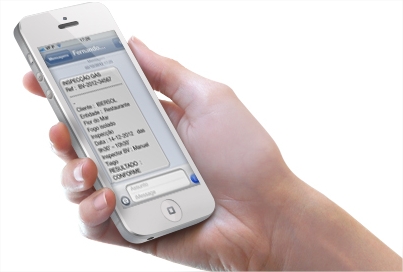 Notifications
Keep your team updated
Notifications keep all actors in the business cycle synchronized. Notifications can be sent by email or SMS. Notifications are all template based, which means the base content of all notifications are entirely customizable in the back office. The notifications help to synchronize the workflow , reduce the response time to clients and help in developing a good customer relationship.

Configurable Checklists
Configure simple or complex Checklists
Checklists form the backbone of Inspections. In Pro-Inspector checklists are highly configurable and can be made adorable using formulae, critical combinations, attached text or image specifications, tabular data, multiple questions and answers , comments and recommendations ,etc. This helps you to carry out inspections with a high level of accuracy and reality. Also, it helps the inspector to bring the exact issues with ample evidence and suitable recommendations.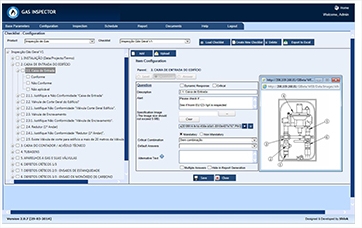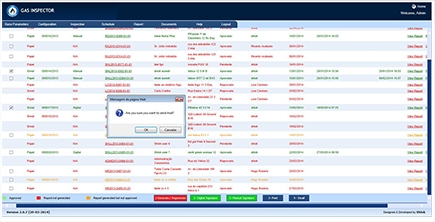 Integrations
Integrate with your existing ERP
Even though Pro-Inspector is a complete end-to-end ERP which automates the entire business process of the Inspection Industry, Pro-Inspector has an Integration SDK which enables it to be easily integrated with external systems. Pro-Inspector can be integrated easily with these external systems (Salesforce,Zoho) enabling your teams to make the best of both solutions and further improve team's productivity.