2019 / / PREPARED BY AYUSH GARG BUSINSS DEVELOPMENT ASSOCIATE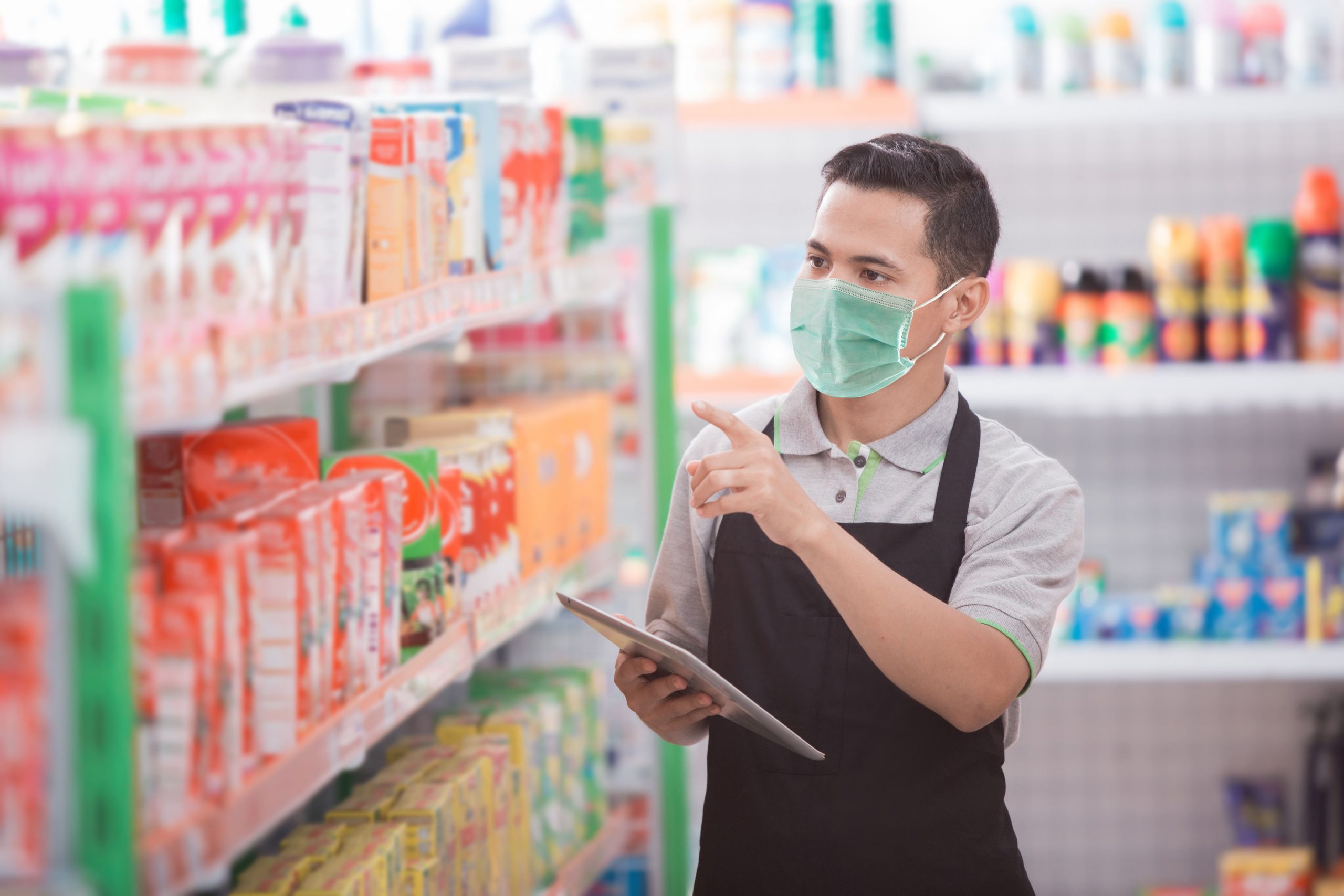 The client is a billion-dollar enterprise from the retail sector and a multinational corporation with branches in more than 15 countries. They own 639 hypermarkets and around 2900 supermarkets across the globe. With the presence in more than 15 countries, they have an employee count of more than 338,000 as of 2017.
As a retailer, it is essential for the client to do periodic inspections and audits in terms of store compliance and operations. The client performed these inspections completely using pen and paper and the reports had to be generated for the executed inspections where in the inspectors or auditors will do the administrative tasks by re-typing all the information in a PPT or their report format and send them to the respective individuals which was very a laborious and time-consuming process.
By seeing the above pain areas, SHLOKLABS approached the client and promised to automate the complete life cycle with customizable work flow as SHLOKLABS has a vast experience in providing the digital transformation solutions and for client, the solution came in the form of the Pro-Inspector suite.
Advantages of the Mobile Audit Software solution provided:
Pro-Inspector is a digital platform for inspections and audits. The tool simplifies the auditing process by making it easy for anyone to effectively manage safety and quality standards from a mobile device. Front line workers are empowered to report issues quickly to prevent incidents due to inefficiency and limited visibility. Industries wanting to effectively boost productivity and visibility through digitization have had a lot of impact on Pro-Inspector's growth.
To gain clarity and information about solutions we offer a demo on your request. Our team will only be happy to contact you and discuss about your requirements in a short time.
Implemented solutions in 5+ countries, & 10+ industries
Over 15,000+ active users across the globe
One million inspections executed every year
Number of self-inspections rasied by 40%
Employee productivity raised by 60%
Increased and improved process compliance by 75%
Reduction in administrative work by 80%
Help create a paperwork free environment by 100%

We have established Quality Management System in line with IATF standards, Environmental standards are inline with ISO 14001, Occupational Health & Safety standards – OSHAS 18001, Energy Management standards – EnMS 50001 and other standards which are digitized end to end using Pro-Inspector
Vasu Ramanujam
Vice President Brakes India – TVS Groups of Companies

Our business has been using several modules of your software such as Inspections, dynamic workflows, observations, incidents reporting, etc. and the dashboards you provided have been very meaningful to our decision making.
Prabhu Venkatramanan,
Head - Digital Technology & Solution | L&T Constructions

Pro-Inspector is an excellent platform to create all our Inspections and Audit solutions. It is so user friendly for the end users. It aids to create project specific solutions in no time.
Muthiah Subramanian,
Senior Manager - B&F Division

With Pro-Inspector it's no longer up to me to create the inspection and collect the signatures from the inspector and manager, now I don't need to print the report on paper and send it to the customer
Fátima,
Administrative

We worked in a "paper environment" now with Pro-Inspector it's a digital environment" a new era, totally different process, much more practical, much faster, but especially secure.
João,
Certified Technician

Pro-inspector allows us to do better inspections and therefor provide a better service to our customers.
Núria,
LIFTS Manager

Our store managers use Pro- Inspector for their daily audits at retails stores since 2016, which was earlier done with pen and paper. Pro-Inspector is integrated with our legacy ERP. A very stable solution with great support.
Artur Filipe,
DSI – Auchan Portugal

The tool Pro – Inspector proved an extremely reliable solution for Vodafone. It has increased our productivity and reduced our paperwork dependency to nil even. The support provided by their team is fantastic as well.
Joana Ferreira,
Gestor de Marketing CBU DRV Retail Operations Vodafone Portugal
Our Digital Experts are always available and equipped to answer your questions and queries. Talk to us, to have a product demo specific to your organization.